Carl's Jr.® comes to Australia!
CJ's QSR Group Pty. Ltd. is the master franchisor in Australia for the iconic California burger brand, Carl's Jr.
With aggressive growth plans of 100+ restaurants across every state and territory in Australia over the next ten years, Carl's Jr. will create direct employment for more than 10,000 Australians and provide indirect employment opportunities for many more.
CJ'S QSR Group Pty. Ltd. is a privately-held company based in Melbourne and operates the Australian Carl's Jr. support centre, in addition to owning and operating 19 Carl's Jr. restaurants in Victoria and New South Wales.
Join Carl's Jr. as the American burger institution continues its global expansion.
CJ's QSR Group is now inviting expressions of interest from potential franchisees. To learn more, and to register your interest, please click here.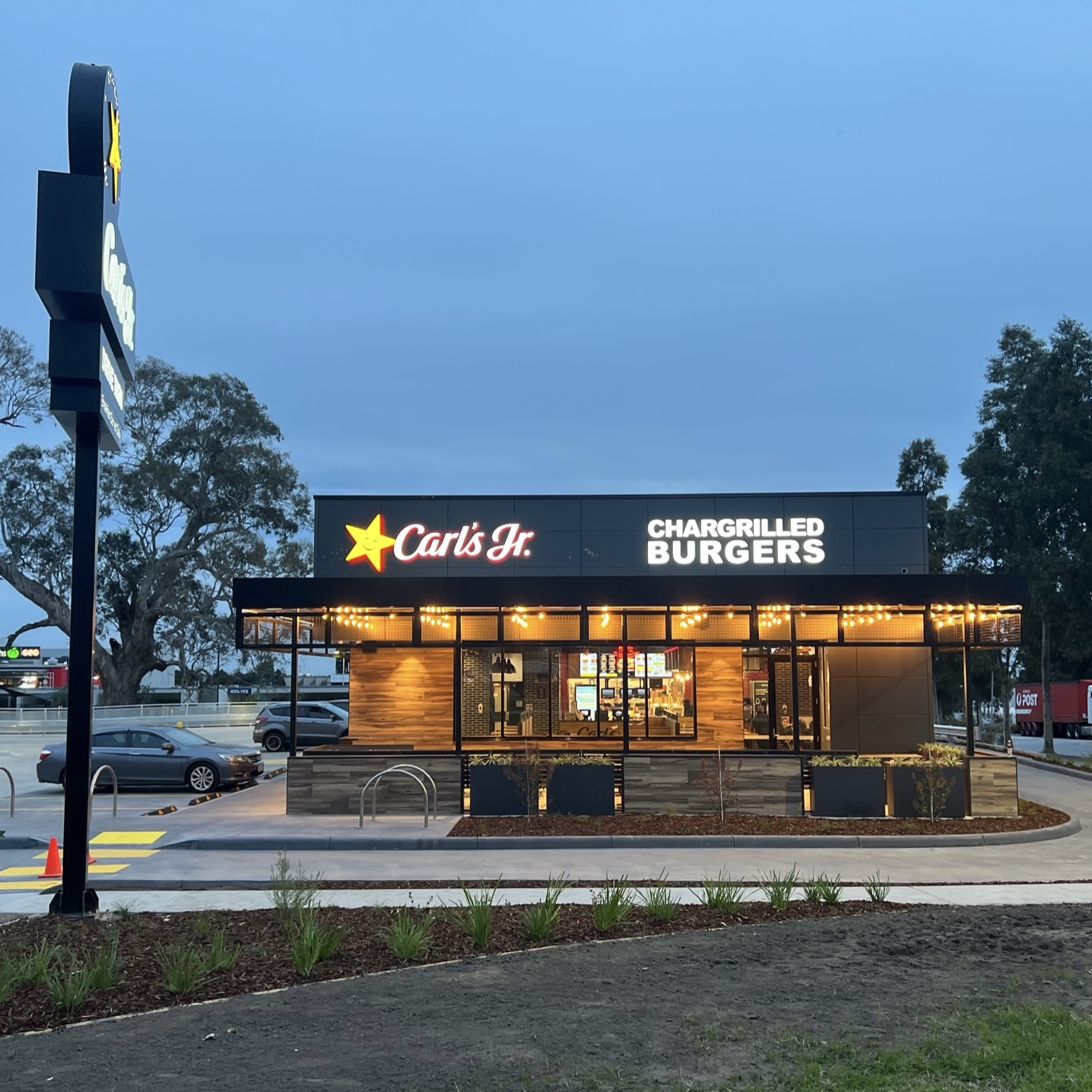 WARRAWONG
27-41 King Street
Warrawong, NSW 2502
02 4208 0401
6am – 10pm 7 Days
Drive-Thru
6am – 10pm Sun to Thu
6am – midnight Fri & Sat
NOWRA
104 Worrigee Street
Nowra, NSW 2541
OPENING SOON